Snowboarding as a beginner can be daunting. Especially in European alpine conditions, with high mountains and busy, steep slopes. But fear not our newbie friends!!
There are lots of resorts in Europe that are fantastic for beginner skiers and snowboarders. Offering mellow slopes, close to amenities, and with plenty of options for progression.
We have made a list of our top 7 places to snowboard in Europe as a beginner. Enabling you to book the perfect snowboard holiday for your skill level and budget.
Let's dive in!
Bansko, Bulgaria 
Closest city: Sofia
Beginner slopes: 20km
Intermediate slopes: 24.5km
Advanced slopes: 3.7km
Altitude: The town of Bansko itself is situated at an altitude of approximately 925 meters (3,035 feet) above sea level. While the ski resort's highest point reaches around 2,560 meters (8,400 feet) at the top of the ski area.
Description
Bansko Ski Resort. Nestled in the picturesque Pirin Mountains of Bulgaria, stands out as an excellent choice for beginner snowboarders and skiers, looking to conquer their first runs whilst also enjoying a typical alpine holiday.
Boasting a blend of affordability, gentle slopes, and modern amenities. Bansko creates an ideal environment for those new to winter sports.
The resort's commitment to providing quality instruction is evident through its well-established ski and snowboard schools. Where skilled English-speaking instructors patiently guide novices through their initial steps on the slopes.
Dedicated beginner areas equipped with magic carpet lifts ensure a smooth learning curve, while the resort's family-friendly atmosphere encourages a sense of comfort and exploration.
What we liked about our visit to Bansko was that it was much quieter than many other resorts in Europe. The snow conditions are not as consistent as those in the high Alps. But for beginners, this is not such an issue as there are some great, open pistes to cut your teeth on.
Bansko's investment in modern facilities, combined with its breathtaking alpine scenery, offers a remarkable backdrop for mastering the fundamentals of skiing or snowboarding.
When it comes to beginner-friendly slopes, ease of access, and budget-friendly accom/food/rental options. This Bulgarian paradise is hard to beat.
Sierra Nevada, Spain
Closest city: Granada
Beginner slopes: 50km
Intermediate slopes: 49km
Advanced slopes: 7.79km
Altitude: Base elevation of 2,100 meters (6,890 feet) above sea level, and its highest skiable point reaches around 3,300 meters (10,827 feet) above sea level.
Description
Nestled in the heart of the stunning Sierra Nevada mountains. The Sierra Nevada Ski Resort in Spain presents an epic destination for beginners.
With a generous offering of beginner slopes, this resort offers a welcoming environment for those looking to link their first turns on a ski or snowboard.
Its proximity to the vibrant city of Granada adds an extra layer of convenience with some holidaymakers choosing to descend to the city to sleep, eat and drink.
Novices can benefit from a range of beginner-friendly facilities, including dedicated learning areas and patient instructors skilled at introducing newcomers to the joys of winter sports. Aspiring snow enthusiasts can progress from gentle bunny slopes to slightly more challenging runs, ensuring a gradual and confidence-building experience.
Sierra Nevada is the largest ski resort in Spain. It is constantly updated with all the modern technologies a beginner snowboarder could want. Including magic carpets, fast chairlifts, and snow-making machines.
Surrounded by breathtaking landscapes, a blend of comfortable accommodations, and a rich local culture. The Sierra Nevada Ski Resort stands as an ideal choice for beginners seeking an unforgettable introduction to the world of skiing and snowboarding.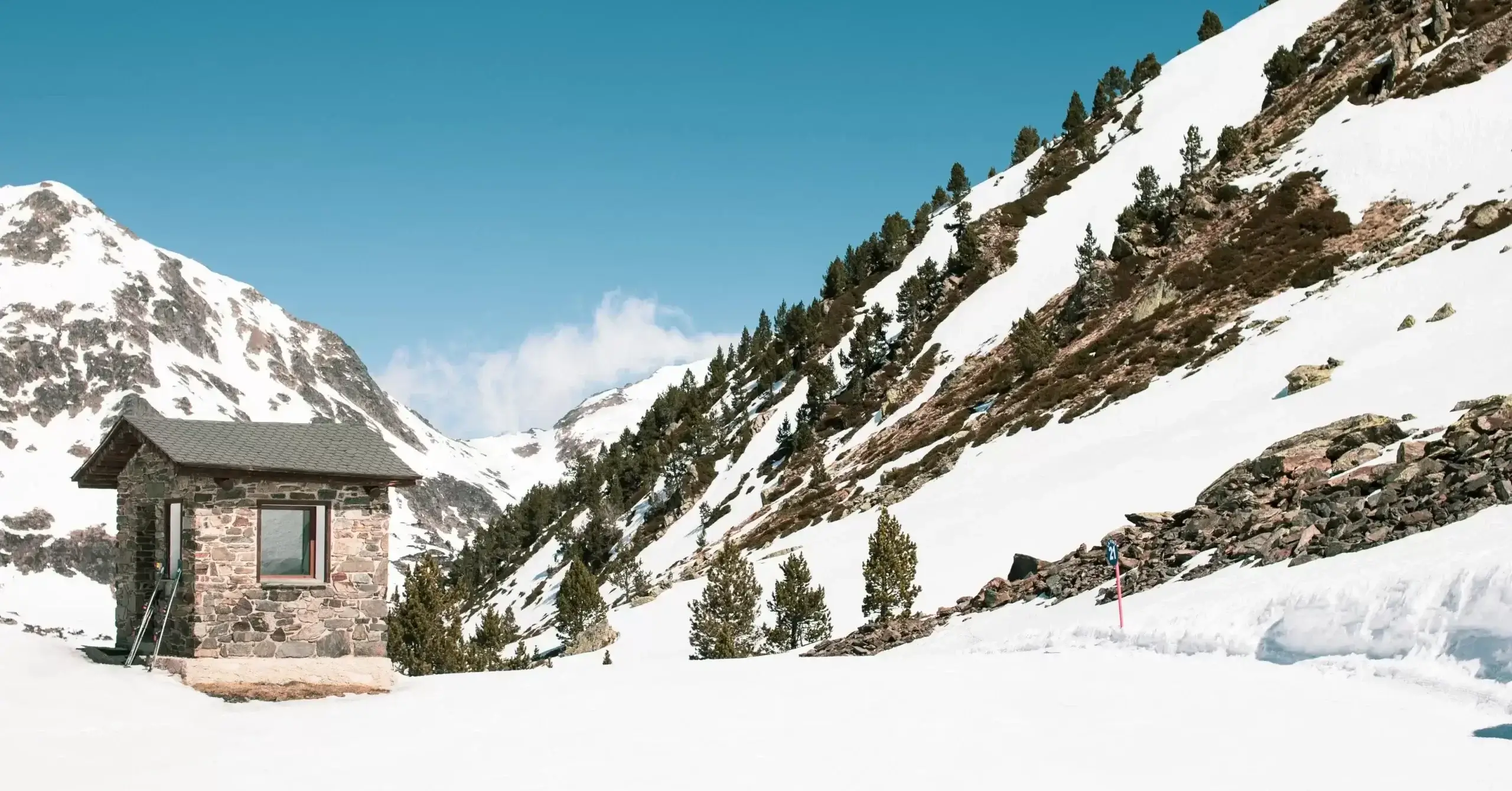 Arinsal/Vallnord, Andorra
Closest city: Barcelona
Beginner slopes: 4.4km
Intermediate slopes: 14.4km
Advanced slopes: 21.6km
Altitude: Arinsal is located at an altitude of approximately 1,470 meters (4,823 feet) above sea level. The ski resort's highest point reaches around 2,560 meters (8,400 feet), ensuring breathtaking views and a diverse range of skiing experiences
Description
This ski resort presents an inviting haven for those new to snowboarding and skiing, just a 2-hour drive from Barcelona.
Arinsal's welcoming atmosphere and beginner-oriented slopes provide an exceptional learning experience.
The resort offers a plethora of beginner-friendly runs. Each is thoughtfully designed to instill confidence and enable progression. Novices can progress under the expert guidance of patient instructors who cater to individual needs. Making for a comfortable and supportive environment for learning.
The dedicated learning areas, equipped with gentle slopes and user-friendly facilities, further enhance the resort's appeal for beginners. Beyond the slopes, the village exudes a cozy ambiance, offering après-ski relaxation and cultural exploration. Mixing the ambiance of famous Spanish tapas bars with cozy alpine charm.
For those who are progressing quickly, there are lots of chances to put your skills to the test. with steeper pistes and a world-famous snow park.
La Rosière, France
Closest city: Geneva
Beginner slopes: 55km
Intermediate slopes: 83km
Advanced slopes: 22km
Altitude: The village of La Rosière is located at an altitude ranging from approximately 1,185 meters (3,888 feet) at its lowest point to about 1,850 meters (6,070 feet) at the village level. The ski resort's highest point reaches around 2,650 meters (8,694 feet) above sea level.
Description
La Rosière in the French Alps is famous for its stunning scenery, alpine charm, and mellow, wide pistes. Making it an excellent choice for beginner snowboarders and skiers.
Boasting a variety of beginner slopes fitted with easy-to-use lift systems the resort provides a safe and supportive environment for newcomers to hone their skills and build confidence.
As with all French ski resorts, you can expect some of the highest levels of snowboard and ski tuition. Brought to you by instructors who often live year-round in the area and know the resort like the back of their hands.
The resort's mix of beginner and intermediate terrain allows for gradual skill progression, and the cross-border connection to La Thuile in Italy adds a unique international element to the snowboarding experience.
Set against the breathtaking backdrop of the French Alps. La Rosière offers not only an ideal learning environment but also stunning alpine vistas that enhance the overall snowboarding journey. The village's cozy charm and family-friendly atmosphere further contribute to an enjoyable and memorable stay. Making La Rosière an exceptional choice for beginners seeking a well-rounded and rewarding introduction to snowboarding.
Mayrhofen, Austria
Closest city: Innsbruck
Beginner slopes: 40km
Intermediate slopes: 66km
Advanced slopes: 30km
Altitude: The village rests at 630 meters, while the Ahorn Plateau and Penken Mountain areas reach 2,000 and 2,095 meters, respectively. For a higher adventure, the Tuxer Fernerhaus ascends to 2,660 meters.
Description
For a novice snowboarder or skier seeking the perfect gateway Mayrhofen, Austria, is a very popular choice
With a plethora of gentle and accommodating slopes designed specifically for beginners, such as the Ahorn Plateau.  The resort offers a secure and supportive and fun environment to learn and progress.
Expert instructors stand ready to guide newcomers through their initial steps on the snow. Ensuring a solid foundation and boosting confidence.
As skills evolve, the world-famous snowpark allows snowboarders and skiers to dip their toes into the world of freestyle. With a range of jumps, boxes, and rails that are well built and designed to allow progression from newbie to pro!
Beyond the slopes. Mayrhofen´s vibrant après-ski scene and charming alpine village setting further enhance the ambiance, creating a warm and welcoming backdrop for embarking on a snowboarding journey that combines adventure, fun, and progression.
Jasna, Slovakia
Closest city: Liptovský Mikuláš
Beginner slopes: 20.5km
Intermediate slopes: 17.8km
Advanced slopes: 7.3km
Altitude: With a lower base area of 1,100 meters, a higher base area of 1,220 meters, and the impressive Chopok Peak reaching 2,024 meters,
Description
Jasna, located in the heart of Slovakia's Low Tatras is Slovakia´s largest ski resort with a unique appeal for beginner snowboarders and skiers.
The resort's gently rolling slopes and welcoming atmosphere make it an ideal choice for those new to the sport. With well-designed beginner areas and patient instructors, Jasna provides a nurturing environment for novices to learn good techniques and safely build their confidence.
The resort's dedication to cultivating a beginner-friendly experience is evident in its range of easy-to-navigate terrain, ensuring a comfortable progression from novice to capable snowboarder or skier.
Beyond the slopes, Jasna's enchanting surroundings, coupled with its affordability compared to other European destinations, create an inviting setting for beginners seeking an affordable yet rewarding holiday.
Whether carving down gentle slopes or immersing oneself in the local culture, Jasna offers an exceptional entry point for beginners to discover the joys of mountain sports, against a picturesque Slovakian backdrop.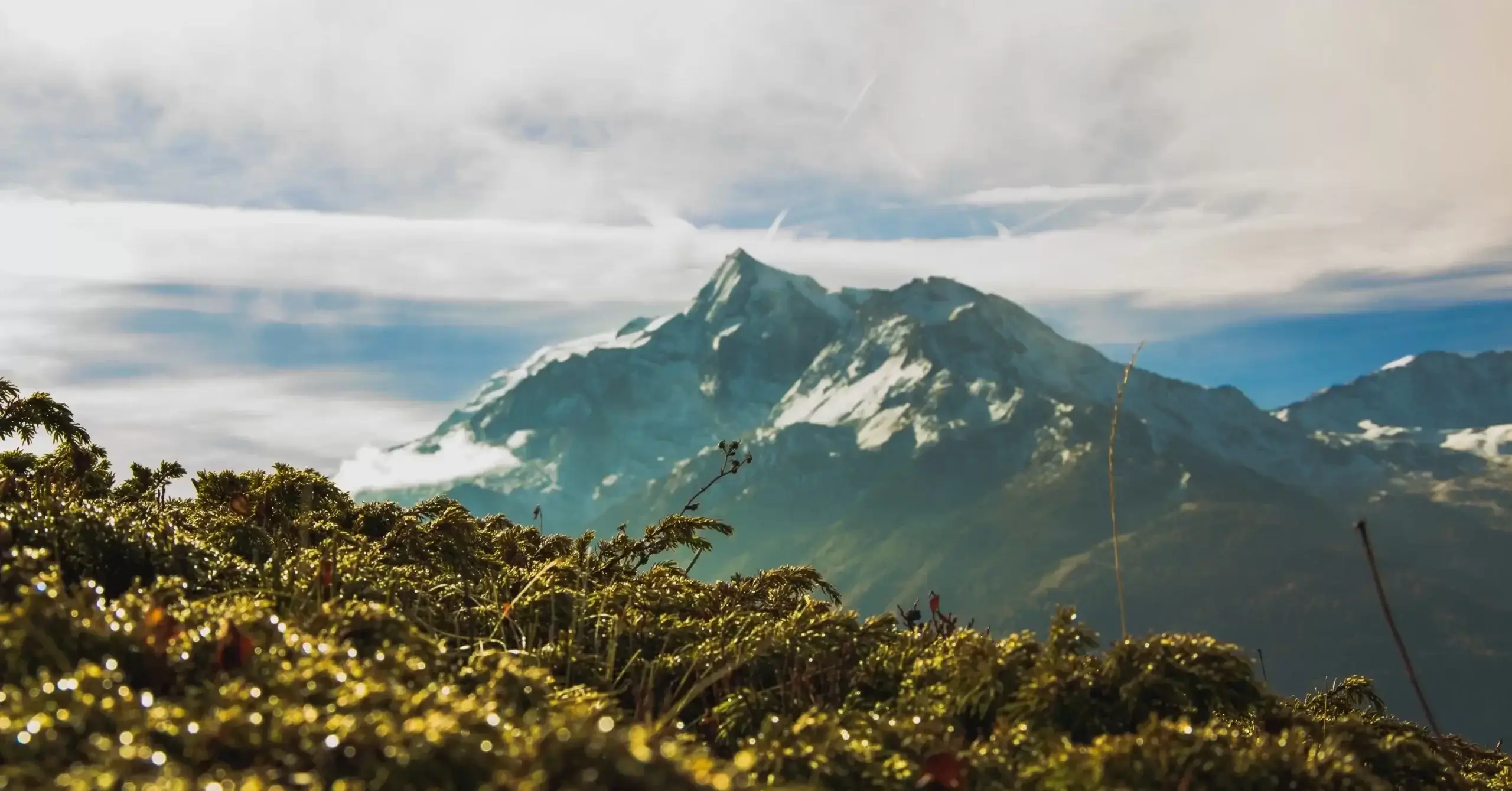 Garmisch-Partenkirchen, Germany
Closest city: Munich
Beginner slopes: 12km
Intermediate slopes: 18km
Advanced slopes: 10km
Altitude: Ranging from around 708 meters in the town to 1,383 meters on Hausberg Mountain. The resort also has proximity to Zugspitze, Germany's highest peak at approximately 2,962 meters.
Description
Mix with the Munich glitterati in the high-end but beginner-friendly resort of Garmisch-Partenkirchen.
Among its many appeals. The Olympic town of Garmisch-Partenkirchen stands out as an excellent choice for beginner snowboarders and skiers alike. The resort's well-crafted gentle slopes, found on Hausberg Mountain and beyond, provide an optimal environment for novices to master their snowboarding skills.
The snow-making and ski lift work with German precision, ensuring almost no queuing and maximum fun time on the slopes.
With a commitment to top-tier instruction, patient and skilled snowboarding instructors ensure that beginners receive the guidance needed to progress confidently. As beginners carve through the snow, they are greeted by the picturesque Bavarian landscape, adding an enchanting backdrop to each exhilarating run.
Beyond the slopes. Garmisch-Partenkirchen's family-friendly atmosphere and cultural allure offer a complete experience, blending the fun of snow sports with explorations of the town's historic charm, Bavarian architecture, and local traditions.
With its diverse terrain, panoramic views, and accessibility from major cities like Munich. Garmisch-Partenkirchen stands as a true winter sports haven, inviting beginners to embark on an unforgettable winter journey amidst the captivating alpine beauty of southern Germany.
What To Look For In A Beginner Snowboard Resort
When choosing a beginner-friendly snowboard resort, there are a few things to consider to ensure that you make the best of your experience.
Here are a few things that we advise you to look out for:
Gentle Slopes: Look for a resort that offers a variety of gentle and gradual slopes specifically designed for beginners. These slopes provide a comfortable learning environment and allow beginners to build confidence at their own pace.
Quality Instruction: The resort should have experienced instructors who specialize in teaching beginners. Patient and knowledgeable instructors can make a significant difference in helping newcomers learn proper techniques and feel comfortable on the slopes.
Dedicated Learning Areas: Beginner-friendly resorts often have designated learning areas with separate slopes and lifts, providing a safe and controlled environment for beginners to practice and develop their skills.
Modern Facilities: Check for modern amenities such as well-maintained lifts, snowmaking equipment, and up-to-date rental gear.
Terrain Diversity: While gentle slopes are essential for beginners, a resort that offers a mix of terrain can be beneficial as beginners progress. Look for resorts with a range of slopes.
Accessibility: Consider the resort's proximity to major cities. A resort that is easy to reach can reduce travel stress and make the overall trip more convenient.
Family-Friendly Atmosphere: Resorts with a family-friendly ambiance often prioritize safety, offer kid-friendly activities, and create a welcoming environment for beginners of all ages.
Affordability: Beginner snowboarders might prefer resorts that offer reasonable pricing on lift tickets, rentals, and lessons, making the experience more accessible and budget-friendly.
Scenic Beauty: Resorts located in picturesque settings with stunning mountain views enhance the overall experience, providing a memorable backdrop for learning and enjoyment.
Off-Slope Activities: Consider whether the resort offers beyond snowboarding. Such as après-ski entertainment, dining options, and cultural experiences to round out the trip.
Progression Opportunities: While beginner slopes are crucial, intermediate and advanced terrain nearby allows beginners to improve and challenge themselves as they become more skilled.
Other Helpful Articles
If you found this article helpful you will love these too!
Strava VS Ski Tracks Vs Slopes
Korua Snowboards – Everything You Need To Know!
Chamonix VS Morzine – Which Should I Choose? – Winter Edition